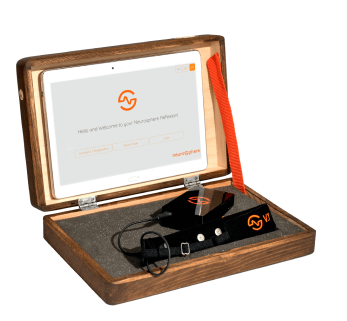 Neurosphere
station
The EEG Neurofeedback hardware is delivered to your address (with free delivery). You can download our software from the Google Playstore for your Android mobile phone. If you do not have an Android device available, we will provide you with one to use for the duration of the course - at no extra cost. You can find more information about our technology here. On the first day of the course, we will explain everything you need to know about activating and using your neurofeedback station.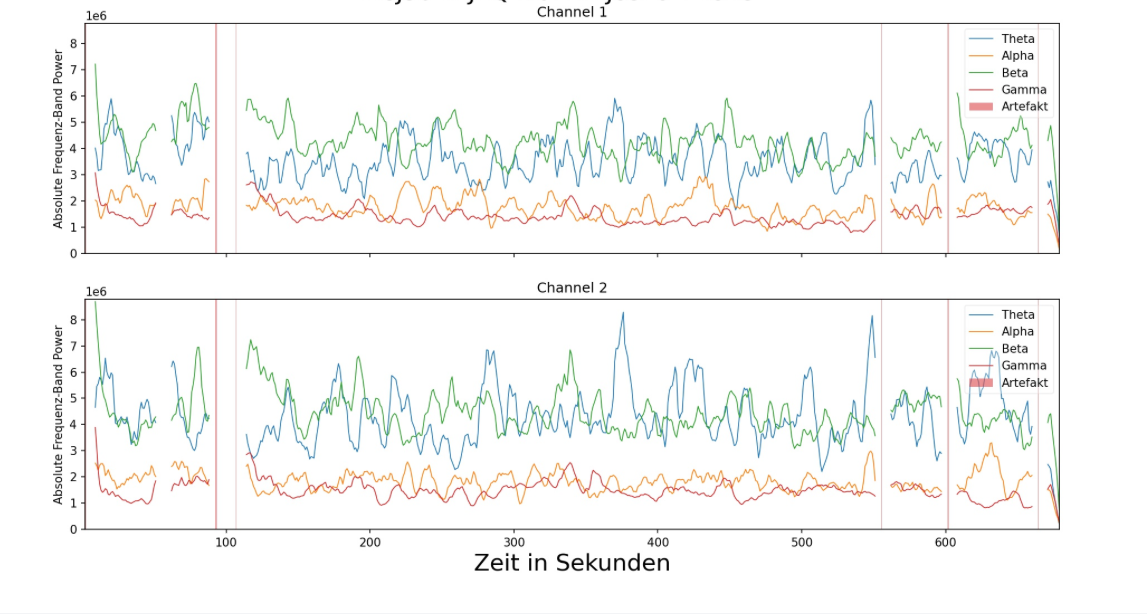 Pseudonymized
brainwave analyses
You can receive additional analyses of your EEG data free of charge via our platform. To ensure the highest possible data security, each set of EEG analysis data is protected by a unique 16-digit access code. Each person's code is located under a scratch field, which you access and supply to us when you want your data. This security method ensures that even we do not know which person has received which code.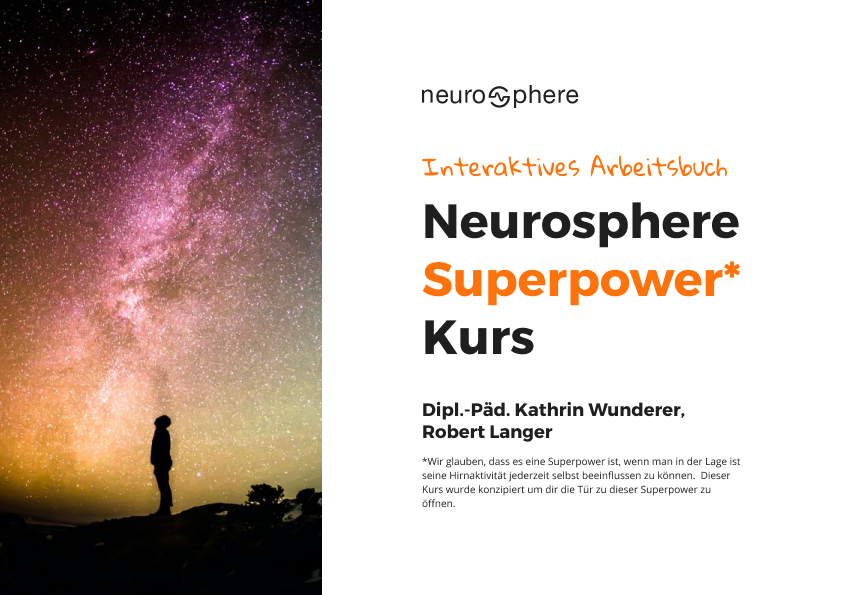 Workbook
Each week of our eight training weeks has its own chapter. Each chapter is divided into two parts: The first part is about the IMPULSE. Here we introduce you to a central topic around mindfulness and stress regulation each week.
The second part contains the CHALLENGE OF THE WEEK. Whereby we give you a task to put your new knowledge from the following week into practice. To integrate your mindfulness training into your everyday life. To reflect on the new learnings by performing a concrete task. To truly experience it! For those who are keen to go deeper and explore more, we also set bonus tasks.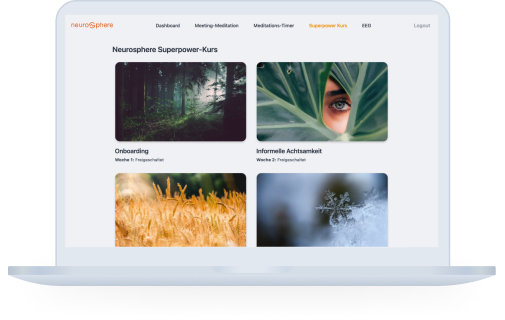 Platform and
mobile app
You can find additional material on impulses, bonus challenges, extra worksheets available to download, and other digital content on our platform. In addition, the recordings of the online webinars, as well as various mindfulness exercises and meditations, are also available there. In the Neurosphere app, you will find a number of mindfulness meditation and sound backdrops. Some of these meditation exercises and sound backdrops are also used in the Neurofeedback app, so after regularly using the neurofeedback, your body is primed to remember the newly created neural connections when you use this content.