About us
We are a Berlin-based neurotech company and a conscious business. We believe that the human brain has immense capabilities, and that the skill of reaching inner calmness and increasing your own mental well-being can be learned by everybody. Our mission is to unlock this cognitive potential by making the advances of neuroscientific technology, consciousness research and meditation simple to use, understandable and more accessible for everyone.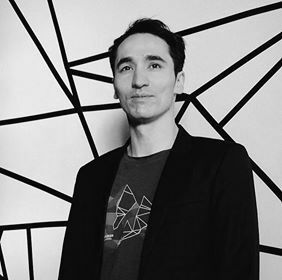 Robert Langer
Co-Founder / CEO
Robert is the founder and CEO of Neurosphere. He was previously one of the initial Co-Founders of Neurofox. Before that he worked in the housing and energy sector. He studied business communication at the University of Applied Sciences in Berlin and management at the Otago Polytechnic in New Zealand. Robert has broad experience in building Start-Ups, strategic management and business communication. After the co-development of the Neurofox hardware and software he decided to found Neurosphere to make the advantages of the neuroscientific technology more accessible and user friendly in the field of mental well-being.
Martin Mauch
Software Developer
Martin is a software developer with a focus on data engineering/science and backend as well as app development. Through his meditative practice, he got interested in neuroscience and especially the intersection of meditation and neurofeedback. He holds a diploma in computer science (2008) and attained certifications in Computational Neuroscience and Medical Neuroscience. He previously worked in successful startups as well as stock listed companies, and on multiple meditation and bio-/neurofeedback apps, such as WaveTuner, Satipatthana, Neuromore, EVA. Martin contributes his expertise in building scalable software solutions, Big Data Engineering, Machine Learning, backend development, and DevOps.
Dr. Maike Herbort
Psychologist / UX Researcher
As a PhD psychologist in the field of neuroscience (dissertation: Borderline Personality Disorder - Aspects of Anxiety, Impulsivity and a New Theory of Mind Stimulus Set) and UX Researcher, Maike contributes her expertise in psychiatric-psychological diagnosis (Charité Berlin) and in the creation of study designs. After completing her PhD in Berlin, she currently lives in Paris, loves mindfulness meditation, yoga and people with an open and curious mind.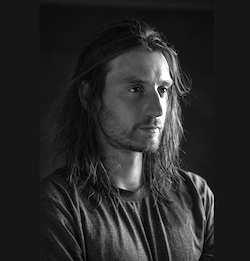 Konrad Galan
Product Designer
Konrad is a full-stack product designer experienced in crafting products from scratch. Specialized in designing web & mobile interfaces, design systems, product strategy and user research. He studied Marine Biology, Computer Science and Human-Computer Interaction. Experiencing international academic and work environments, gave him deep interest in learning new things and tackling complex problems. Previously worked on a broad range of different B2B and B2C products. He's a daily meditator.