About us
We are a Berlin-based neurotech company and a conscious business. We believe that the human brain has immense capabilities, and that the skill of reaching inner calmness and increasing your own mental well-being can be learned by everybody. Our mission is to unlock this cognitive potential by making the advances of neuroscientific technology, consciousness research and meditation simple to use, understandable and more accessible for everyone.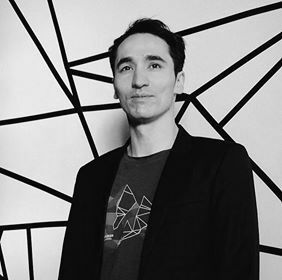 Robert Langer
Co-Founder / CEO
Robert is the founder and CEO of Neurosphere. He was previously one of the initial Co-Founders of Neurofox. Before that he worked in the housing and energy sector. He studied business communication at the University of Applied Sciences in Berlin and management at the Otago Polytechnic in New Zealand. Robert has broad experience in building Start-Ups, strategic management and business communication. After the co-development of the Neurofox hardware and software he decided to found Neurosphere to make the advantages of the neuroscientific technology more accessible and user friendly in the field of mental well-being.
David Pituk
Software Developer / Embedded Systems Engineer
David studied Electronics Engineering at Budapest Technical University and Kyungpook National University in South Korea. He has skills in software development by working at companies such as General Electric or National Instruments. He joined our team in 2017 November to develop the front-end of the Neurosphere desktop and tablet application while doing his master studies in Embedded Systems at TU Berlin.
Ulrich Simon
Head of Cloud Computing / Interim Software Lead
Ulrich Simon has over 30 years of experience in the field of software development. In 1987, with the age of 16 he finished the development of his first computer game "Agricola" which was played by tens of thousands of people. In 1988 he sold his first software "Phobos" BBS, an email delivery network over dial-up modem connection and newsgroups discussion forum. The software was also sold to Commodore Europe and used to support a broad range of customers. While working in his free time as an IT specialist at Bayer AG, he achieved a german degree "Dipl.-Inform. in Computer Science" at the well known University RWTH Aachen in 1999. Always following new technologies and customer needs, he worked for about 10 years for different companies and different projects in the chemical, automotive and financial industry. Beginning in 2011 he specialised on data security and cloud computation. In 2018 he joined the Neurosphere team as the interim software lead and head of cloud computing.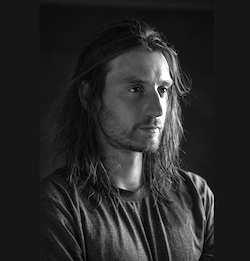 Konrad Galan
Product Designer
Konrad had his first profitable e-commerce business while studying marine biology at the age of 21. After that he studied computer science and human computer interaction as well as worked in Ultimo Studio, one of Polands most successful product studios and organizers of Product Camp. During his time at the Ultimo he worked on a broad range of different B2B and B2C products and helped to create a prototyping tool for UX Designers. He joined the Neurosphere team in 2019 as a product designer to help to improve the user experience for our product.